One of the most trusted companion in your gardening endeavors will be compost. This will be your garden's 'black gold' and the fact that it doesn't require rocket science to make is the greatest advantage to any gardener worth their title.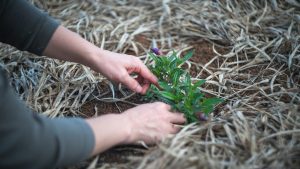 It is actually hard to mess up your compost as all you need to do is throwing organic matter in a pile and leaving it to break down into great food for your soil. Here are some of the mistakes to avoid when making your own compost
Not covering food scraps: When making compost using food scraps, one of the mistakes you must always avoid is failing to cover them as you will be inviting trouble with critters and other creatures. Also it can get quite smelly, which is not something you want to experience.
Limiting diversity: To get nutrient-rich compost, don't put the same thing in the pile. Pretty much every food waste from the kitchen can go in there and the end results will be amazing. Avoid things such as glass, plastics, metals and Styrofoam.
Following the rules of compost making is all you need to make nutrient-rich and trouble-free manure for your garden.